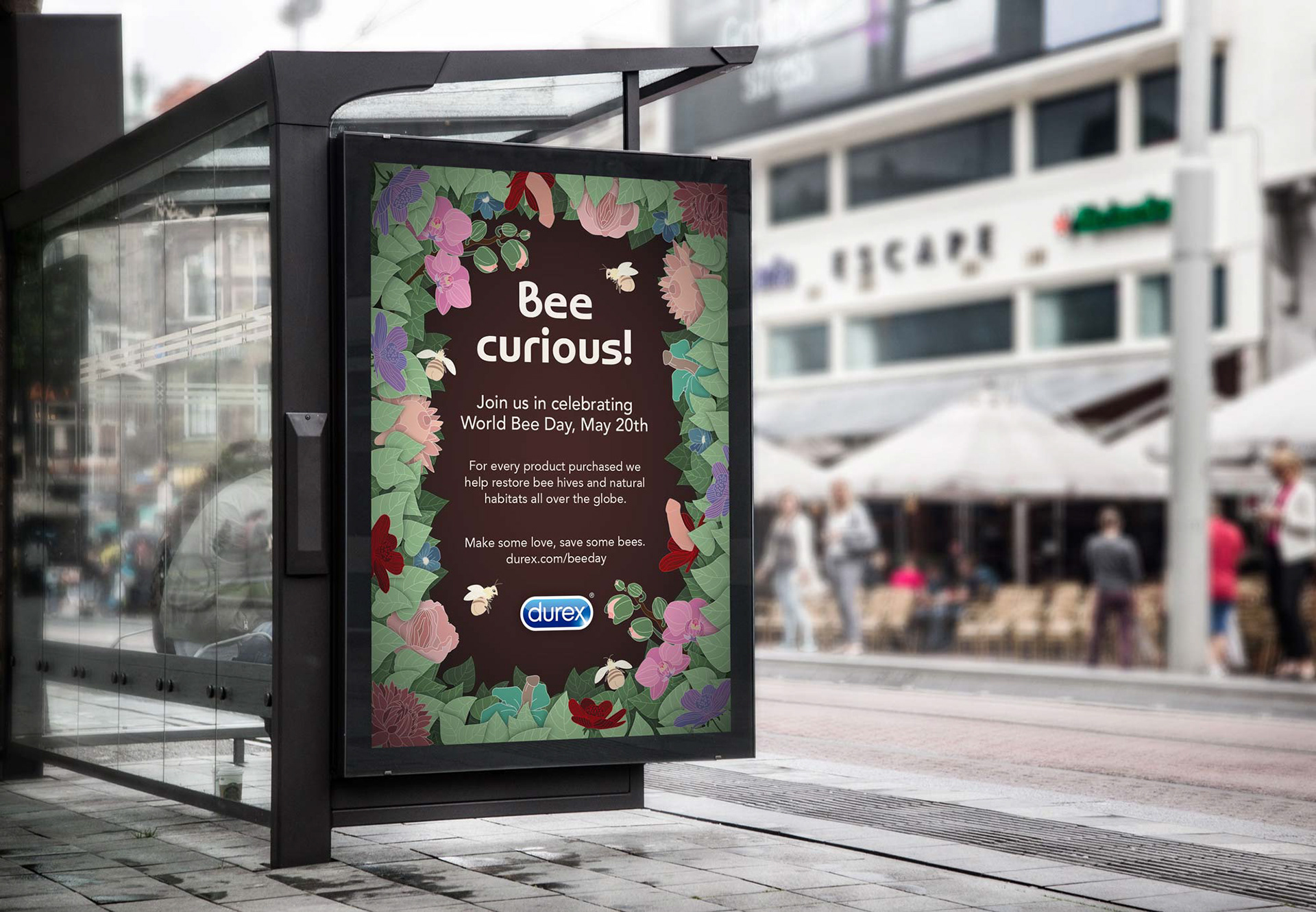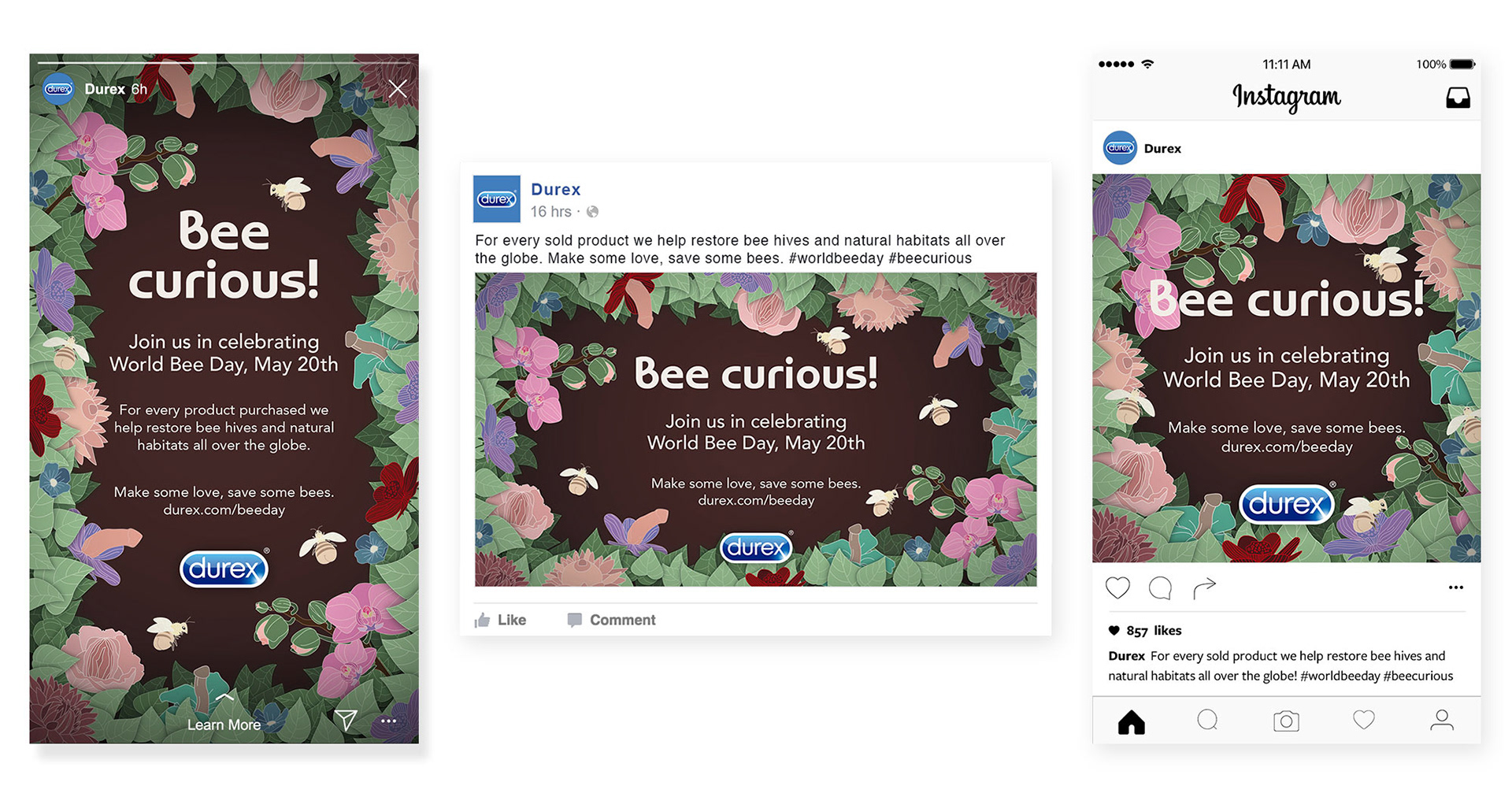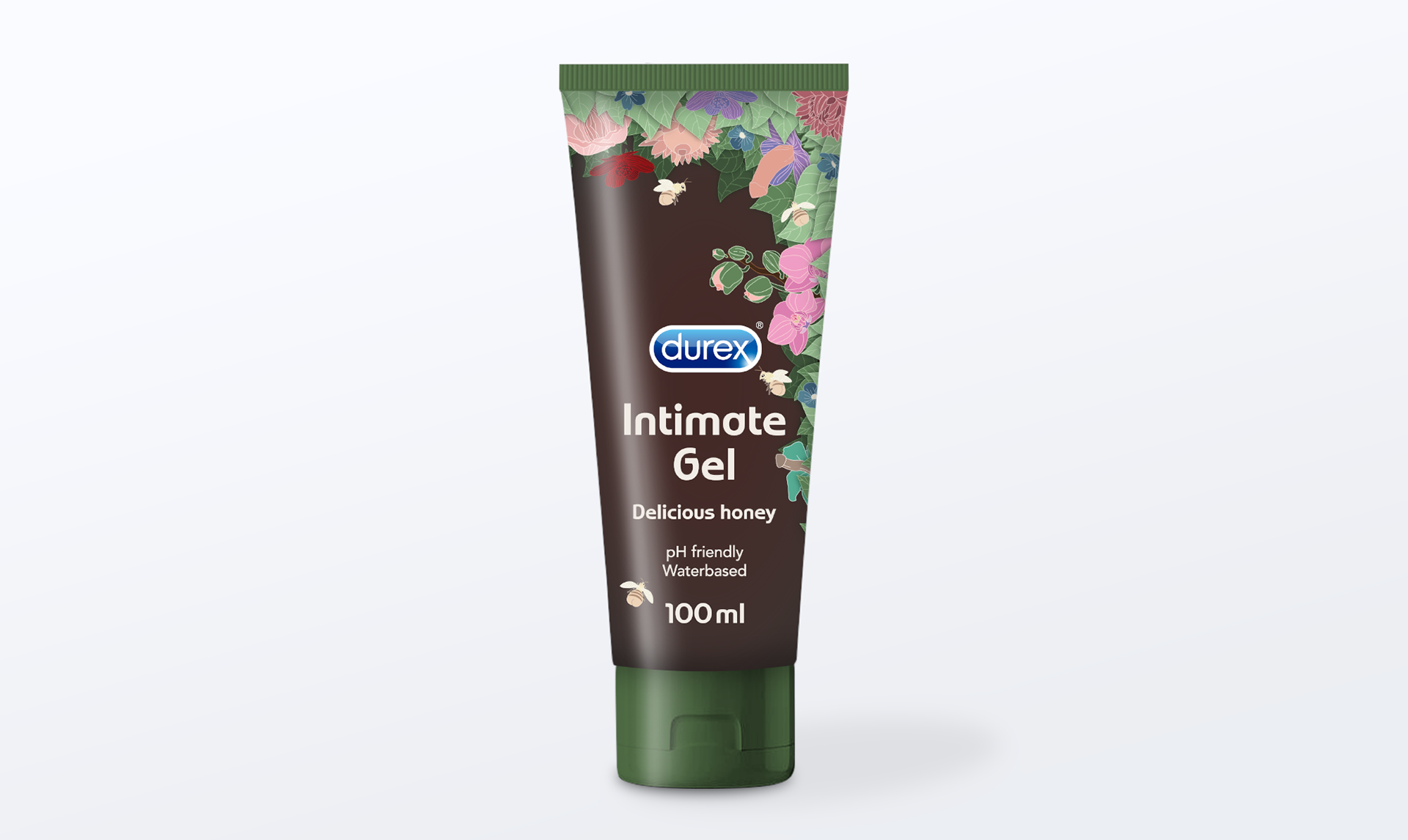 Durex
campaign concept and illustration
Durex often highlight theme days like Valentines Day or Aids Day in their own communication. Now they wanted to find a new brand moment able to connect the brand to a celebration, occasion or a "world's day" unusual for Durex, in order to create an unexpected, remarkable and consistent association.
We chose World Bee Day, a day where the profession of bee keeping is celebrated. It resulted in the campaign "Bee curious".  The campaign plays off the metaphor "Birds and bees" and combines it with fact that bee populations all over the globe are declining. That's why for every sold product, Durex help restore bee hives and natural habitats. 
"Bee curious" was an entry to Reply Challenges, a 48 hour creative contest and the work was a collaboration with Sanna Morén.